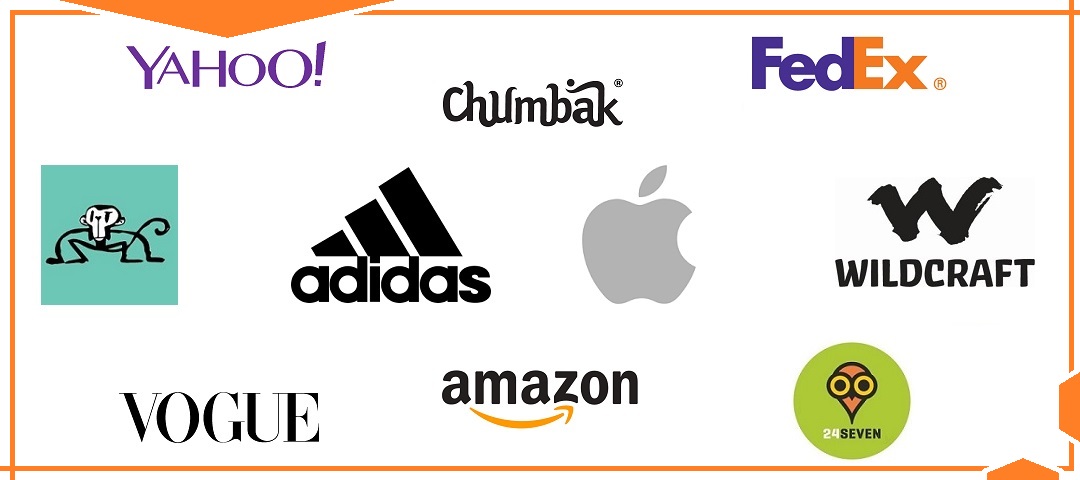 10 catchy & creative business names with meanings
Legends often quote "my business is my business, none of your business". However, a business which successfully wins over a larger audience tends to have a sense of belongingness and relatability between itself and the audience. Much of the attention that a business seeks is from its name. It is therefore important to spend constructive time on naming a business. Business names, however, might or might not have a meaning, but having a catchy, creative and meaningful business name is always a smart move.
Wondering what a creative business name sounds like? Worry not, we got you.
1. Amazon

Known to be the web's largest retailer, Amazon was initially named 'Cadabra'. Amazon has creatively played with the name, and has also stood as a great example of a communicative brand logo. Their logo ensures the audience about the wide range of products they offer and keeps their position intact as online retailers. With the use of a very simple and basic name, they have successfully depicted that they offer almost everything from A – Z. The simple typography used in the brand name is supported by a small playful arrow which goes from 'A' to 'Z' and if looked at for afar, it also looks like a smile, supposedly referring to 100% consumer satisfaction.
2. Adidas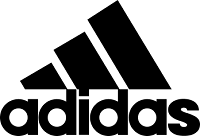 Contrary to popular belief, Adidas does not stand for 'All Day I Dream About Sports'. Adidas is actually named after the name of the founder, Adi Dassler. The name sounds simple and cool at the same time. Its three stripes logo is, without a doubt, one of the most popular logos globally. The stripes started off as a functional need but with time, it has come to hold a special place in the pop culture industry. As the performance of the shoes was impressive, they successfully gained the public's trust and was extremely adored and talked about.However, the stark resemblance of the logo with a mountain is intentional and the logo represents "the challenge to be faced, the goals to be achieved"
3. Chumbak



The brand has successfully managed to hit the quirky notes and found its way to mass recognition. Chumbak's literal meaning is 'magnet', and the story is not too far from the literal meaning. The founders of Chumbak loved the idea of souvenirs but hated that there weren't any quirky and fun Indian souvenirs. They launched their brand with a bang with an intention of selling much more than just souvenirs, and therefore got involved in lifestyle products and accessories too. Working with beautiful indie designs and patterns, the products display a quirky representation of the country.
4. FedEX



An American multinational courier delivery service called FedEx has a logo which says a lot by saying very less. What makes the business name meaningful and catchy is the fact that FedEx is just an abbreviation of Federal Express. The name is not confusing; neither is the typography of the logo. However, the designer of the logo was extremely creative with it and the logo has been in use since 1994- present. Look closely and you will find the negative space has been used in an extremely creative manner. Lindon Leader, a logo designer, claims that "simplicity and clarity" is the key to a good logo. The arrow in the logo suggests speed, direction, accuracy and thinking.
5. Monki Business



"I would've been a monkey" is what Maitreyi Bhatia, the founder of Monki Business, replied to when asked which animal she would be to survive in a jungle. "Monkeys are mischievous, but rely on their own intelligence for survival". Maitreyi has founded her own business at a very young age and excels in artistic products ranging from accessories to quirky stationery. The name of her business is deeply attached with her personal traits and her outlook towards like. The creativity involved in her business name and logo is all her work. It is catchy, trendy, and very fun to say. The vibes the brand emits is of something crazy and fun, just like her products.
6. Wildcraft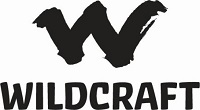 This Indian brand caters to the needs of adventurers who are passionate about outdoor and adventure activities. Wildcraft pretty much speaks for itself. The name has a rusty and raw tone to it and communicates well about crafting around with the wild. The brand is very likely to pop-up in your mind in situations where outdoor activities are being discussed and this is what a good business name is supposed to fulfill. The logo looks like a crafty 'W', but this simple logo screams more than just that. The logo is simultaneously designed like the mountains, which has relevance with the wild.
7. Yahoo



One of the most well-known web services provider has a meaning much deeper than it sounds. 'Yahoo!' sounds like a celebration or a moment of joy. However, 'Yahoo' is a backronym for "Yet Another Hierarchically Organized Oracle" or "Yet Another Hierarchically Officious Oracle". This is a great strategy to adopt, to use a backronym for your business name.
8. Vogue



Vogue is a fashion and lifestyle magazine covering many topics including fashion, beauty, culture, living, and runway. Vogue has maintained their tonality and kept their name and logo simple and sober. The absence of quirk in the logo, as well as the name, is what provides the brand style and sophistication.
9. Apple


According to Steve Jobs' biography, the name 'Apple' came from his love and fascination for the apple orchard that he had visited. He thought that the name was fun, spirited and non-intimidating. However, the masses provide many different explanations and theories to why the brand was named 'Apple'. People draw similarities with famous instances which greatly involved an apple like Adam and Eve, or even Newton. The name is extremely simple and is not even directly related to the products they deal with. Well, I guess that's the beauty of it.
10. 24seven



Cravings at midnights remind us of nobody but 24Seven. The brand name is direct as it refers to it being open 24 hours on all 7 days of the week. The logo is simple yet complex. The owl in the logo depicts and hints to the business being open even at the times when owls wake up, and let me remind you, owls are strange! But guess what, so are you, and 24Seven caters to everyone and at all times.
Much can be learned from the brands mentioned above. Catchy and creative business names stick better with the consumers rather than the names that are boring and complex.